Introduction to Relief Print - Day course 27th November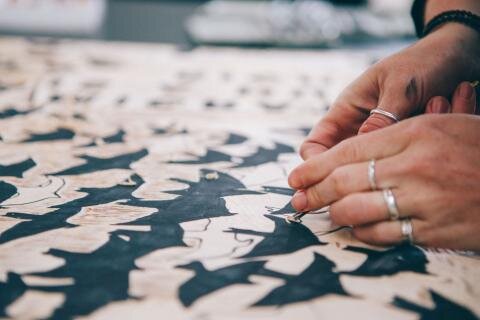 Introduction to Relief Print - Day course 27th November
An evening workshop in which you will learn all the basics of Relief Printmaking in our beautiful Printmaking facility in Easton.
We will begin with how to design, carve and print your image and will teach you techniques to print by hand with the traditional wooden spoon as well as on our professional printing press.
Suitable for those completely new to relief printmaking and those with some experience. Bring your sketchbooks and ideas to work from. We also have a extensive library of national geographic's to draw inspiration from.
Ideal for making Christmas gifts!
This course is taught by Artist Meg Buick.
31st October
6 til 9.15 pm
You must give at least three weeks notice if you cannot make your place on the course.
Address - Mivart St, Bristol BS5 6JF
( our Studio is on the top of a three floor building and unfortunately not wheelchair accessible )
Please email info@catopress.co.uk with any queries